The App iTinerAccess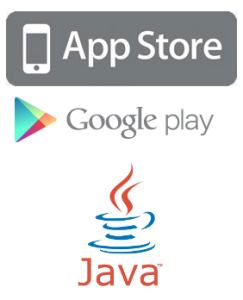 iTinerAccess is an App which allows to listen to the description and history of the Pisan-Romanesque style churches of:
San Pantaleo in Dolianova
Santa Maria of Sibiola in Serdiana
Santa Maria of Monserrato in Uta
San Pietro in Villa San Pietro
The App is divided into dedicated sections, one for each church. The sections contain audio tracks describing the history, the internal, external and architectural details, including highlights.
iOS and Android versions

iTinerAccess is available for free in three languages (Italian, English and French) for iOS and Android smartphones and tablets.

These versions are also available in Apple Store and Google Play in the following webpages:

Users of NFC devices will find an interactive panel inside the church, in order to listen to the church description, via iTinerAccess website connection, just putting their smartphones close to the panel.
Java version

The Java version for mobile phones can be found at the following links:

Instructions for the Java version installation: open the file to start installation after downloading.
During the installation, you will be alerted that the application is "untrusted", "not signed" or "not protected", depending on the model of mobile phone you have, but it is just as a simple alert of the operating system and it is not a problem for your mobile phone. Press the "Yes" button to continue.
At the end of the installation, you will find the iTinerAccess App correctly in your mobile phones.
Interactive Panel

At the entrance of every the church, you will find an interactive panel which allows you to listen to the church description and the other tracks in three languages (English, French and Italian), with a map and a keyboard to choose the language. By pressing the button and using a receiver, you will listen to the track. The Braille tactile writing system is also available.